Kopua Monastery – RWHB Hastings Walk – This morning, members from the Hastings branch of Run Walk Hawkes Bay visited the Southern Star Abbey, Kopua Road, Takapau. The Southern Star Abbey is a community of Cistercian monks that reside at this monastery. The Abbey is situated in a beautiful rural area on a dairy farm between Dannevirke and Waipukurau in Central Hawke's Bay.
Southern Star Abbey was founded on June 9, 1954, on a property donated to the Church by Tom and Rosalie Prescott. Throughout its history, the community of monks supported itself, maintained its charitable commitments and subsidised the Guest House with mixed farming. This includes dairying, beef, sheep, pigs and potatoes. Other small-scale enterprises were: cropping, the grafting of rootstock for orchardists, carrots for the Rabbit Board, strawberry plants and orchids…
For further information about this monastery please follow this link – http://kopuamonastery.org.nz/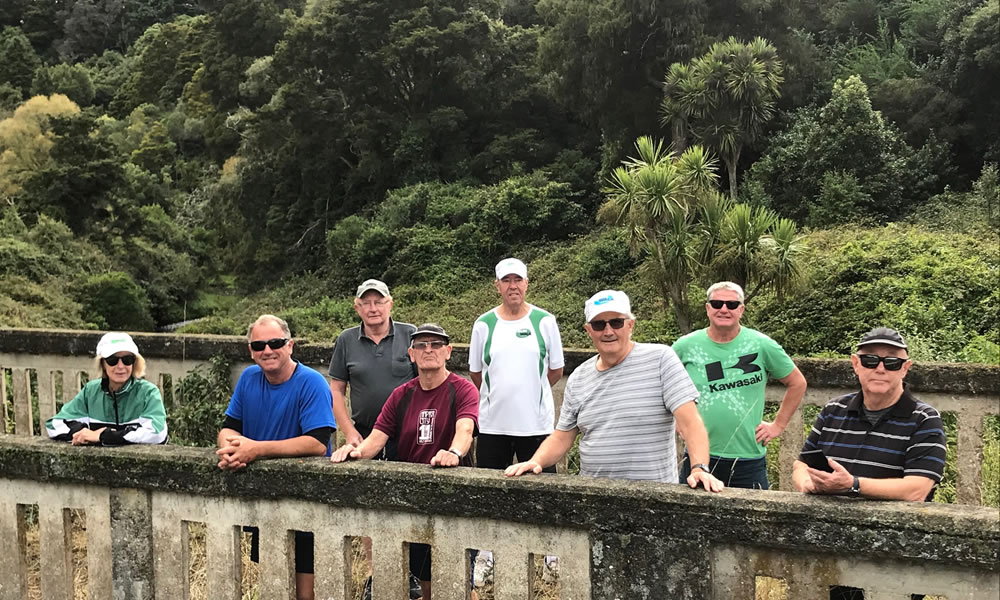 Kopua Monastery – RWHB Hastings Walk – Our walk loosely followed the perimeter of the monastery grounds. A large portion of our walk included bush paths along the side of the Manawatu River. These paths followed a ridge overlooking the river and eventually led to the Hermitage dwelling pictured here.
The Hermitage is located in the river gorge behind the monastery. It is a small self-contained unit providing more seclusion.
We returned to the monastery via the farm area, a very pleasant walk!
As Norsewood was only five minutes away we visited Cafe Norsewood, nice coffee and cakes. Our group arrived back at the Havelock North Clubrooms by Noon.
more pictures below